Niche Markets
We also provide ground pork for Fresh Direct, an online meat subscription service. Berkshire pork is in high demand.
The average rating for this restaurant given by diners is 8.8 out of 10. I recently had the pleasure of dining there and ordered the Snake River Farms Kurobuta pork rib chop. It was excellent. Interestingly, we are part of the Snake River niche group. So, it is highly possible I traveled 1500 miles to dine on one of my own hogs at Disney. Pretty cool! The two head chefs came out to tell me how much they like Berkshire pork and gave me a menu signed by them and the rest of the staff. A fun ending to a great dining experience.
In addition to fine dining, many other smaller and local niche markets can be tapped for marketing Berkshire pork. Niche markets make up less than 1% of U.S. hog sales annually. However, is appears to be a growing market and an opportunity for many to get involved. Berkshire pork can demand a premium over traditional commercial pork, by providing greater water holding capacity, increased marbling, and a darker color. These traits contribute to better flavor and a pleasurable eating experience.
Buying Berkshire hogs from Tuthill Family Farms brings many marketing opportunities. Opportunities such as direct to consumer butcher hogs, local farmers markets, and multiple Berkshire marketing programs.
Direct to consumer butcher hogs is fairly self-explanatory. You raise animals to sell directly to consumers to fill their freezers with great tasting Berkshire pork. You would need to have a good working relationship with area meat lockers and a marketing plan to get the word out.
Locally, farmers markets provide another way to let consumers know about your product. Cost of production influences final prices as well as the area of the country where you are located. There are rules and regulations that should be considered, but overall this is a great way to reach people looking for natural, wholesome food.
There are Berkshire marketing groups throughout the United States. We currently belong to such a group based out of Congerville, IL. These groups pay a premium for Berkshire market hogs. Many are affliated with the American Berkshire Association or large grocery chains.
If you are looking to get started in the Berkshire hog market, we would be glad to assist you. You can add more value to your Berkshires by raising them using one or more of the following systems: pasture raised, deep bedding, antibiotic free, hormone free, vegeterian diet, or organically. These all add value to the finished product.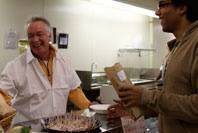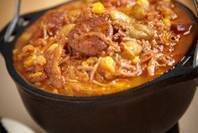 Looking to get started, contact us today. Tuthill Family Farms breeding stock of all age available year round that will produce quality pork like pictured above.
---
Meat quality is bred into our Berkshire hogs.